This event was more than just a gathering; it was a celebration of the finest in commercial interiors.
The superb Gibson Hotel in Dublin was transformed into a hub of design inspiration, welcoming designers, buyers and specifiers from across Ireland and the UK.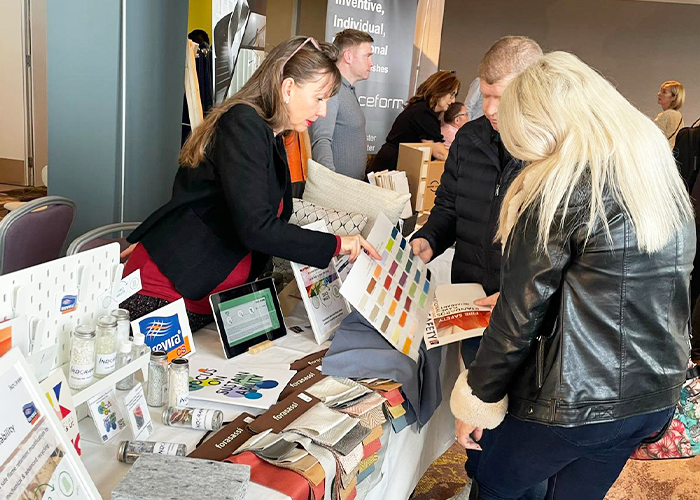 Over 30 Commercial Interiors UK members displayed their furniture and furnishings designs to an eager audience, who welcomed their annual opportunity to meet up with current and new suppliers.
An evening Networking Hospitality Event, kindly sponsored by the UK Department of Business and Trade, was a most welcome and busy end to this, the 6th Edition, of this most successful CIUK Irish event.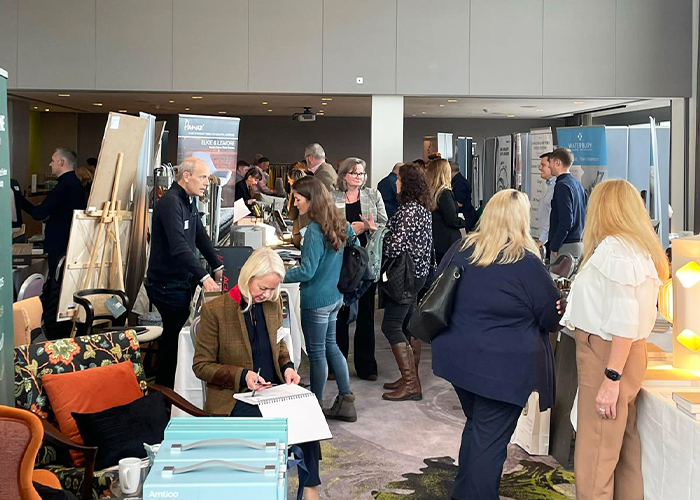 New for 2023: Our media partner Design Insider, delivered a programme of three talks which covered a diverse selection of topics, including the sustainable framework implemented by global workplace design leader Perkins & Will, multidisciplinary design for hospitality settings with Millimetre Design, and a product focused discussion with Ulster Carpets which brought to life their product development and production journey.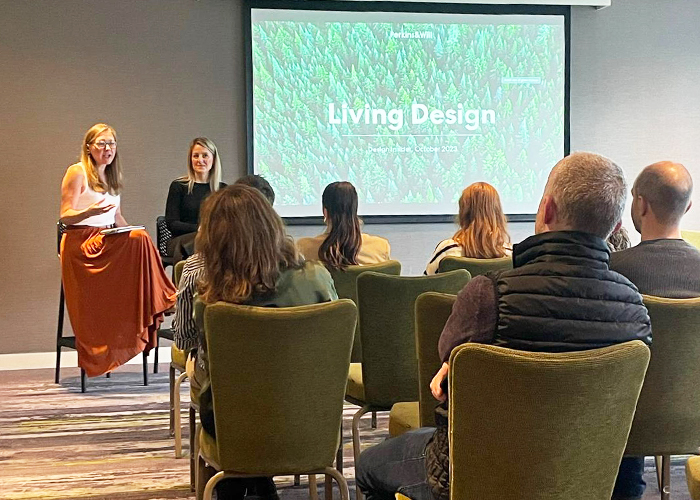 Niamh Peare shared her passion for sustainability and her WELL AP accreditation as well as talking out audience through Perkins & Wills petal approach to sustainability.
Ronan Holohan talked us through the launch and growth of his multidisciplinary studio and how his team's millimetre perfect attention to detail allows them to deliver immersive experiences.
Katie O'Brien and Chelsea inspired us with the creative narratives behind each of their bespoke designs.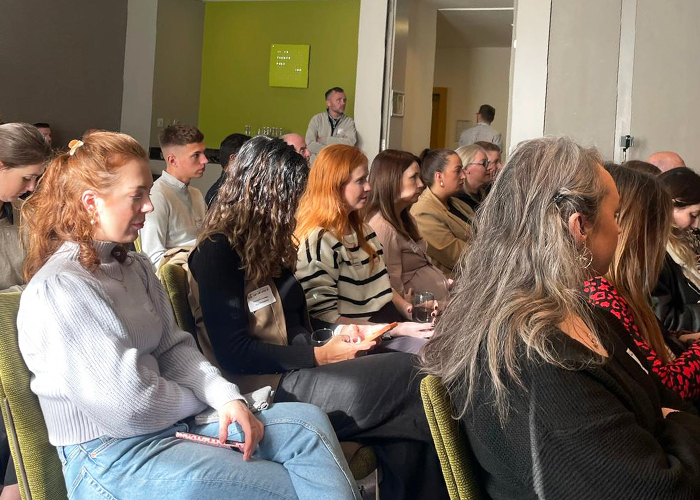 It was particularly welcoming to note that CIUK members had played a large part in the Gibson's interior furnishings, with carpets supplied by Ulster Carpets, The Stratocaster Suite banqueting furniture by Burgess Furniture and artwork supplied by Spires Art.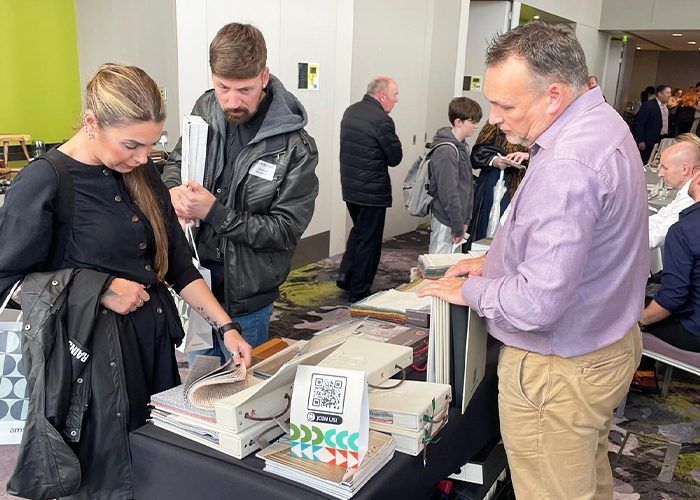 CIUK members who attended the event were: Abraham Moon & Sons, Agua Fabrics, Amtico, Andy Thornton, Astro Lighting, Bourne Furniture, Camira, Chieftain Fabrics, Ege Carpets UK, Egger, Franklite Ltd, Grohe, Havwoods Ireland, Indorama Ventures, John Lewis & Partners Textiles Factory, Kai Contract, Knightsbridge Furniture Productions, Kobe Fabrics, Kronospan, Lincrusta, Milliken, Panaz, Sanderson Design Group Contracts, Sekers Fabrics Ltd, Spires Art, Sunbury Design, The Isle Mill, The Romo Group, Ulster Carpets, Waterbury, Wilton Carpets.