Stay on top of the commercial interiors sector
Design Insider recognises the exceptional expertise of Commercial Interior Designers and supports their work by publishing the latest knowledge, products, projects, news and events from within the commercial furnishing sector.
Design Insider is connected with Commercial Interiors UK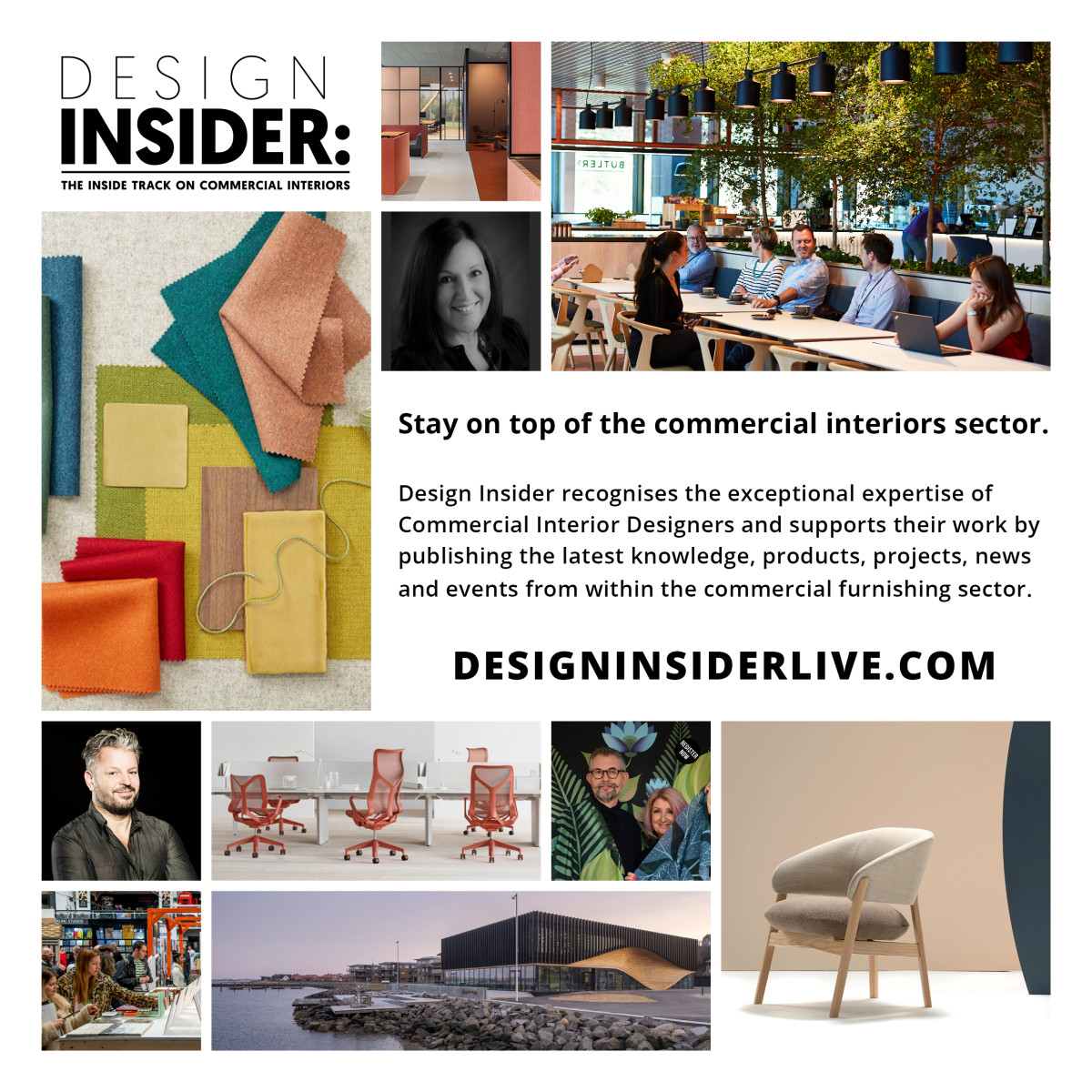 Download our Media Pack 2023.
We have launched 4 new quarterly content campaigns for 2023. Within each campaign we will publish a broad range of articles, reports and webinars which examine the topic in depth.
Wellbeing
1st January to 31st March.
Open for content submission from 14th December - content deadline 15th March.
Now Hotel
1st April to 30th June.
Open for content submission from 15th March - content deadline 14th June.
Sustainable Innovation
1st July to 30th September.
Open for content submission from 14th June - content deadline 13th September.
International
1st October to 31st December.
Open for content submission from 13th September - content deadline 13th December
Design Insider publish articles daily.
New for 2023 - Product Spotlight:
A Product Spotlight enables you to introduce new products to your customers through an in-depth interview or press release, accompanied by a Reel of the physical product; from unboxing to finished product. Promotion will be spread across the course of a month. A physical sample or showroom visit will also be required for this feature.
New for 2023 - Brand Spotlight:
Each month Design Insider will announce a Brand Spotlight which will celebrate a CIUK member or Design Studio across our platforms and social channels, promoting the brand directly to our audience and your target customer.
Contact Us
Alys Bryan, Editor: alys@designinsiderlive.com
Kate Murphy, Events & Membership Executive: kate@commercial-interiorsuk.com
T: 01494 696790
W: www.designinsiderlive.com
Follow us on Social Media
Facebook: @designinsiderlive
Instagram: @designinsiderlive
Twitter: @designinsider1
LinkedIn: Design Insider