Yesterday our team visited London Design Week 2023 to discover the new products being launched for the commercial interiors sector. Here's what we found!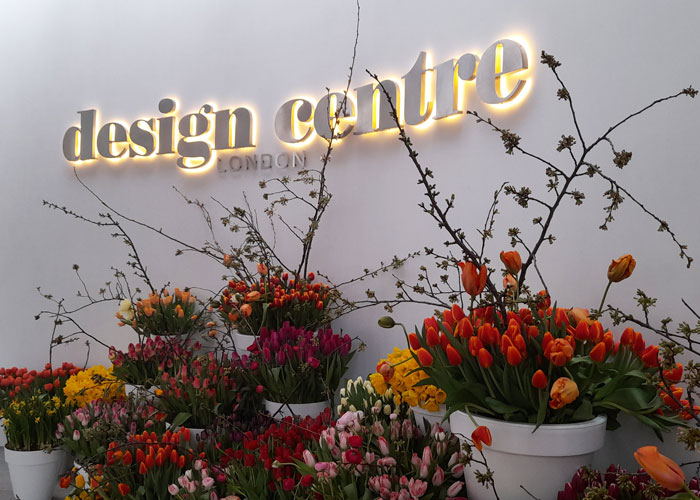 GP&J Baker launched Print Club, a patterned wallpaper with an authentic handprinted design and mat finish. Additional new launches include their GP & J Baker Furniture range and new cushions.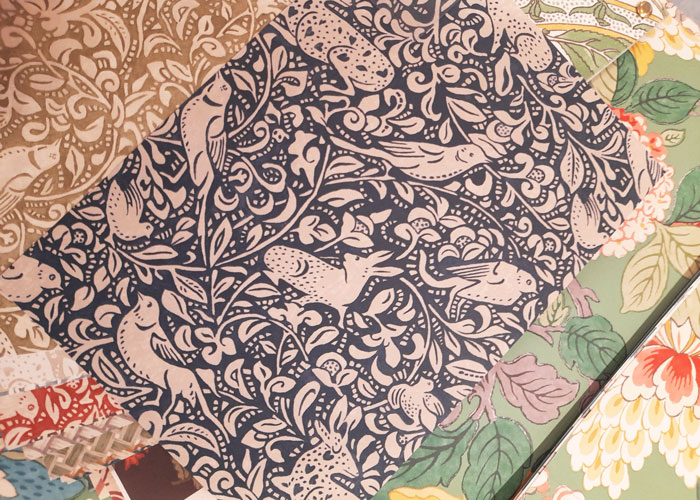 Lincrusta showcased their Trellis collection which was recently launched at Paris Deco Home 2023.
Romo partnered with Alice Temperley for a decadent glamourous collection of upholstery and drapery fabrics, including Mimi velvet, Tallulah and drapery Kitty and Lulu.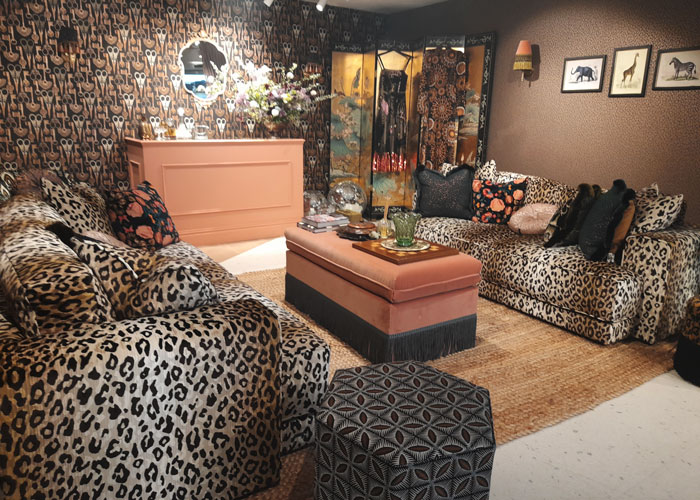 Villa Nova further committed to their sustainable portfolio with a recycled sheer, Noto, as well as upholstery fabrics Palermo and Bari. These launches were accompanied by Horto, an outdoor collection.
Lelievre introduced visitors to many new designs including decorative Les Songes, Les Reveries and Alize, alongside Alula and Kyrielle.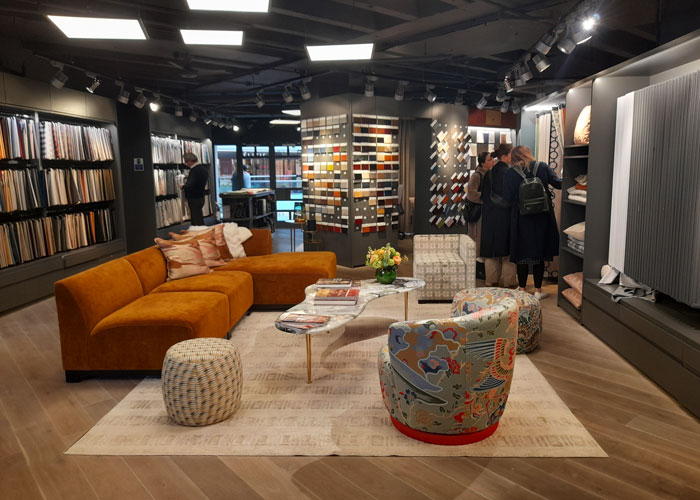 Two key launches by Sanderson were floral and fauna inspired Arboretum and Pineturn. Their William Morris brand launched The Emery Walkers House collection.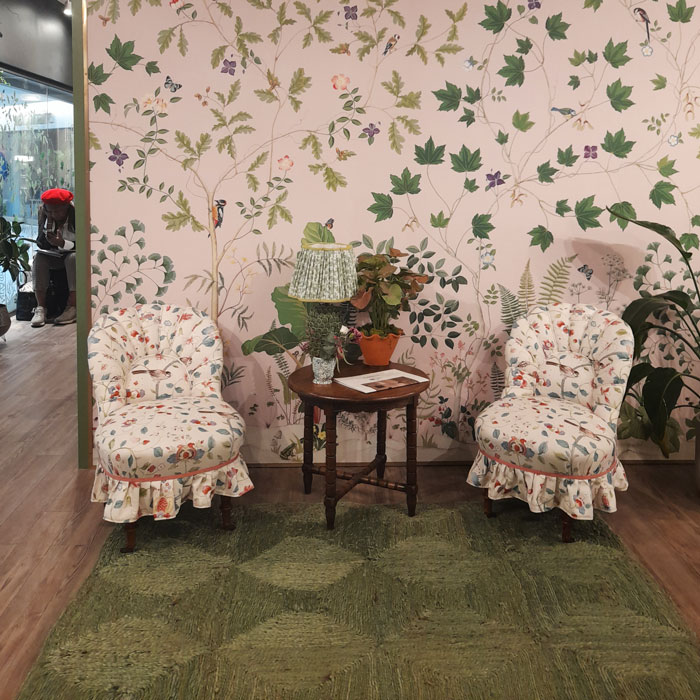 Chase Erwin showcased their new Foret collection which includes the Iris design which is inherently FR, wide roll width and 90% light blocking.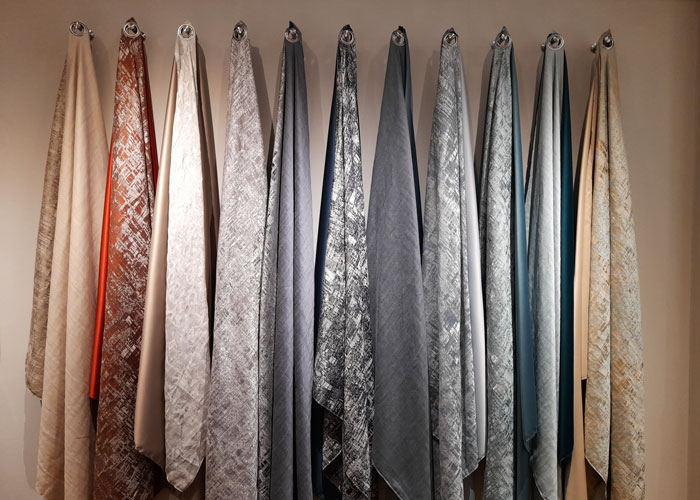 Zimmer + Rohde have invested in their commercial upholstery offer with the launch of several designers including Comfy Boucle, Relax and Rhythm. Their Etamine brand launched a much-requested outdoor sheer, Saint-Tropez.
Warwick's stand focused on the launch of 4 key commercial collections, Crib 5 Plains 1, FR Wide 1, Indienne and Cornucopia. We were excited to see a preview of their upcoming Eco Velvet and Oxford collections due to launch in coming months.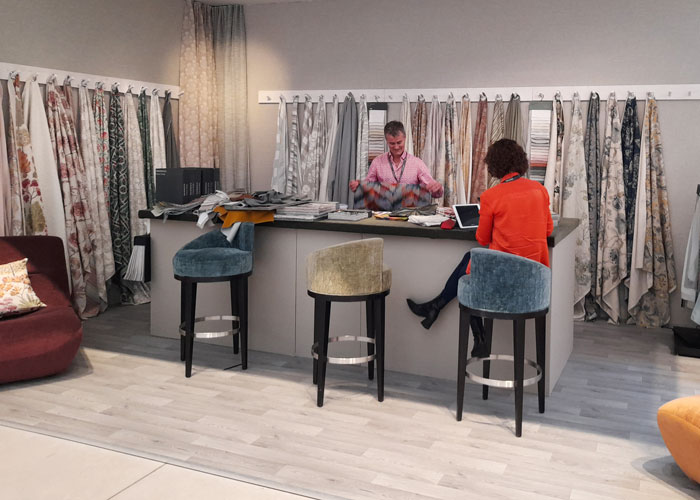 Abraham Moon unveiled their new Eccentric collection, inspired by eclectic and clashing interiors and featuring an array of stripes, check, geometrics and abstract prints.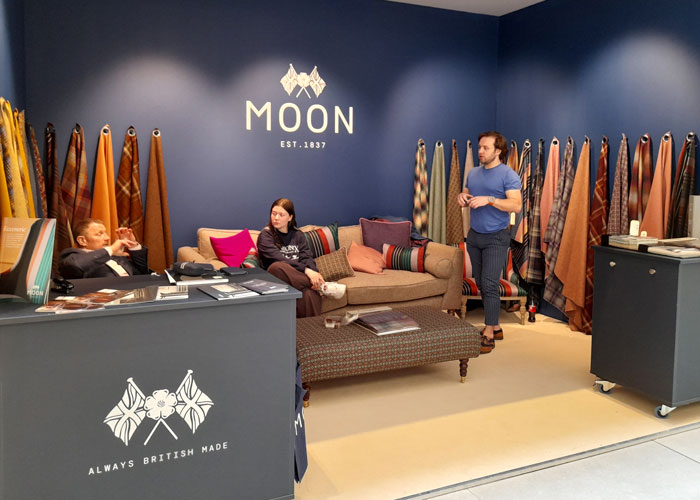 Lighting specialists Vaughan showed their understanding of light and form with the launch of their Thentom, Maxton and Shoreham designs, as well as their attention to detail with the launch of their Verdigris finish on the Axford and Hawley Lanterns.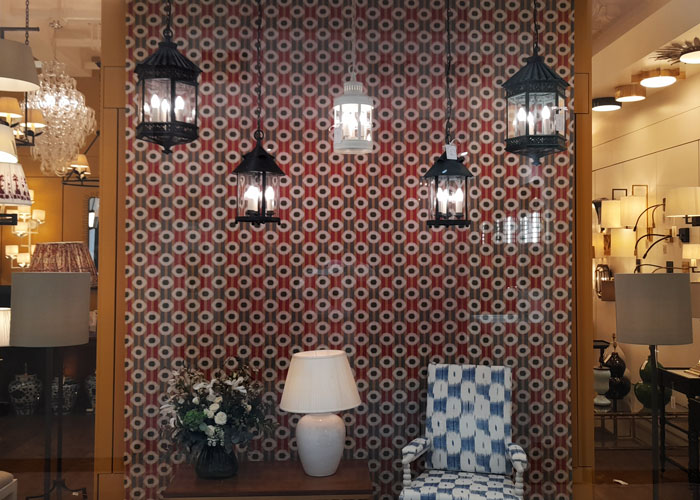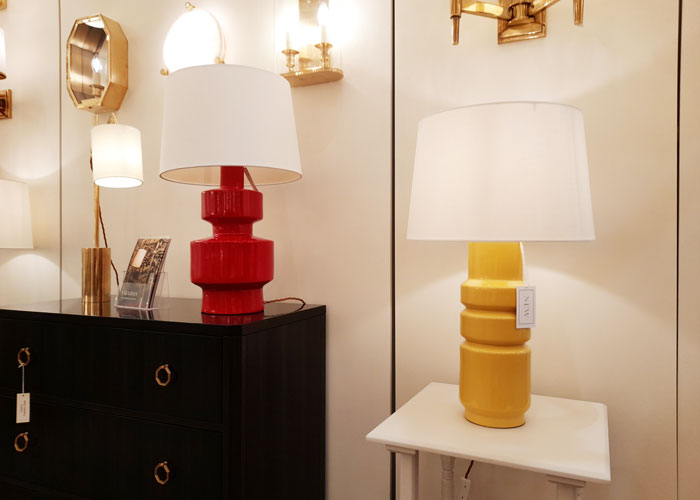 Villeroy & Boch celebrated 275 years of creating homes 'Creating a home is about transforming personal visions and lifestyles into reality and creating a feeling of comfort and well-being at home.'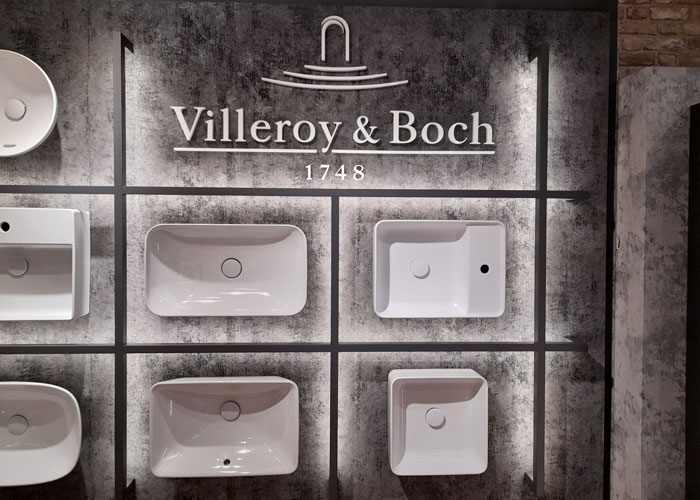 Arteriors took this event as an opportunity to introduce their visitors to their extendable Springer dining table, which complements many of the dining chairs in their portfolio. Their focus on natural materials was showcased through their round table, Redford, which utilises production timber offcuts.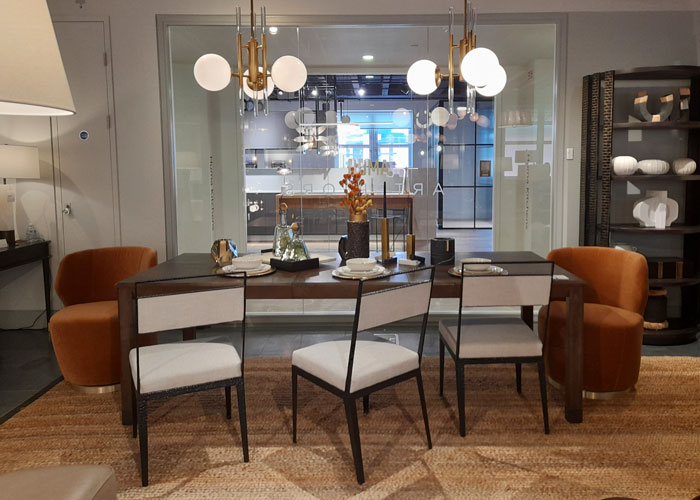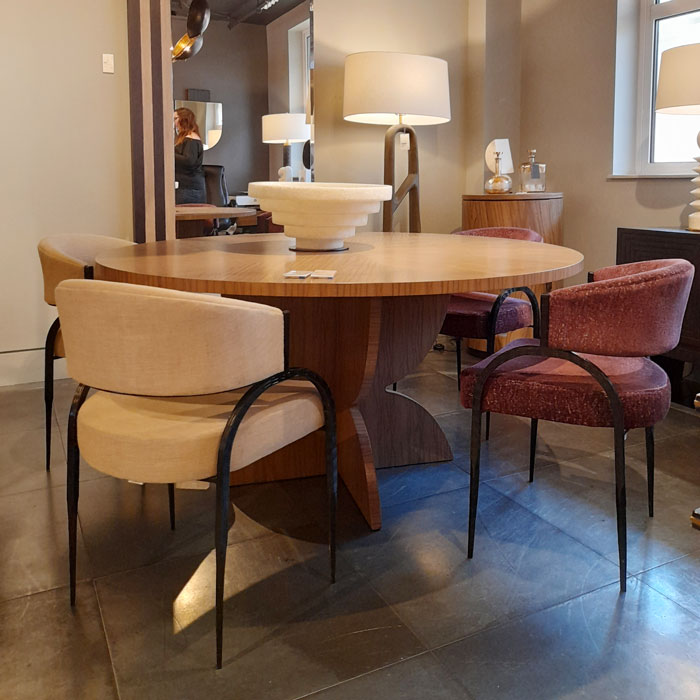 Arte showed a unique approach with design concepts focused on desert dreams, with refreshingly brave designs such as Zerzura, Kharga, Tenere, Barkham, Gobi and a personal favourite, Atacoma, an alpaca wood boucle wallcovering!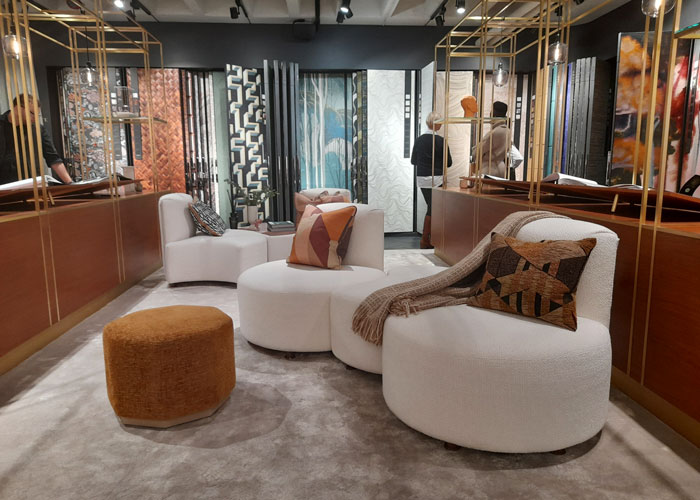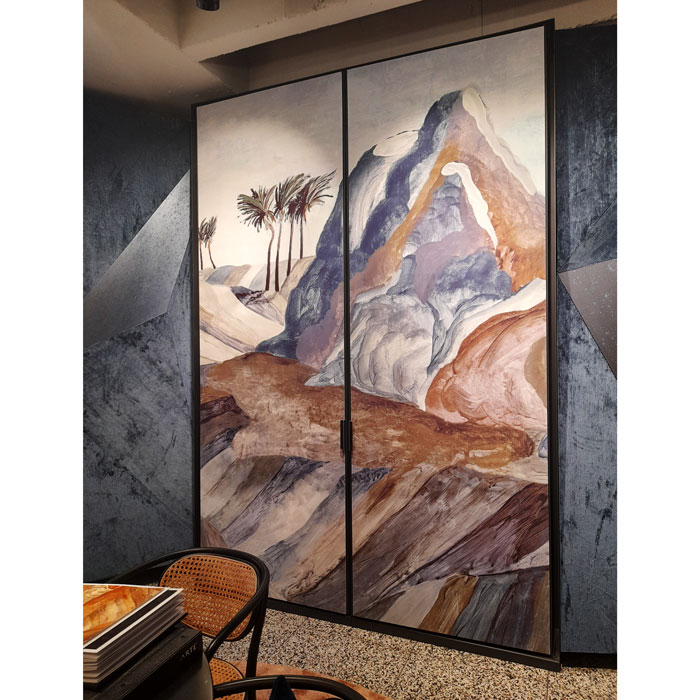 Enjoy Design Insider's event highlights by clicking here!