British Furniture Confederation
Commercial Interiors UK is a lead partner in the British Furniture Confederation (BFC) (www.britishfurnitureconfederation.org.uk), which acts a single voice for the UK furniture, furnishing and bed industries and has a mission to ensure that it has a strong and sustainable dialogue with Government in order to understand and influence changes in the market. Its executive comprises the heads of the industry's leading associations (Commercial Interiors UK, BFM, FIRA, FMC, LOFA and NBF).
The BFC provides the secretariat to the All-Party Parliamentary Furniture Industry Group which provides a forum for Parliamentarians to discuss the issues affecting the sector, including education and training, export support, and fire safety regulations. The Group is chaired by Stephen McPartland MP, the Member for Stevenage, and draws Members fromacross the political spectrum and both chambers.
Click here for more information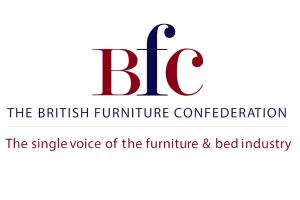 Export Partners UK
Export Partners UK is an independent, national, multisectorial alliance of member-based, not-for-profit industry trade associations and chambers of commerce, who engage in export promotion activity. These associations provide export-related services, support and benefits to their members and non-members, and engage in activities such as organising overseas exhibition groups and overseas market visits (trade missions) in conjunction with the Department for International Trade (DIT, formerly UK Trade & Investment). Many members also work with DIT and regional organisations on sector- or regionally-based export promotion activities.
Export Partners UK members work closely with the DIT on its Tradeshow Access Programme (TAP), which supports UK companies exhibiting at overseas exhibitions. Export Partners UK members make up nearly half of the active Trade Challenge Partners (TCP) working with the DIT, but organised around 70% of the events in the 2016/17 TAP programme and account for around two thirds of the TAP programme budget. This programme provides
huge benefit to industry and delivers vital trade promotion support, as the scheme leverages existing activities by trade organisations in order to deliver a popular and cost effective scheme at very low expense to the taxpayer.
Currently there are around 45 members of the Export Partners UK . All members are Accredited Trade Organisations (ATO's), who are not-for-profit, national, independent, cross-sectorial and membership based.
Export Partners UK members organise and account for approximately two thirds of the Department of International Trade Tradeshow Access Programme of funding for events, missions and conferences.

The Trade Associations and Chambers of Commerce within the Export Partners UK represent thousands of companies and hundreds of thousands of employees. As industry representative bodies, we believe we are best placed to promote our industry sectors and to manage business schemes. We firmly believe that trade development must be managed nationally and with sector expertise.
Click here to view full Export Partners UK briefing
For more information, please visit https://exportpartnersuk.org.uk/