In the next of our series looking at the regulations and requirements across each discipline, we look at what a designer needs to know when specifying Wallcoverings, with the assistance of Muraspec Wallcoverings​.
What should a designer know about the difference between domestic and contract specification wallcoverings?
Essentially, any domestic decorative wallcovering will not require approval under the Building Regulations.
Conversely, contract specifications require purposely manufactured wallcoverings with added strengthening features that meet the requirements listed on EN 15102:2011 standard so that they are highly durable and safe. Commercial vinyl wallcovering is typically Type I 15 oz. goods or Type II 20 oz.
Osnaburg backing refers to the type of material on the back of wallcovering that specifically applies to 20 oz Type II wallcovering. The fabric of osnaburg is woven (polyester/cotton) which makes it much stronger and more durable than more traditional wallcovering backings.
How is the Euroclass system ranked?
The European classification standard EN 13501-1:2018 ranks construction materials in seven classes for their fire-retardant qualities: A1, A2, B, C, D, E and F. The same standard also gives a classification of these materials with regards to smoke development (s1, s2 and s3) and the formation of flaming droplets/particles (d0, d1 and d2).
Typically, you would find building materials such as cement and bricks to rank A1 or A2.
A1 The Product is classed as a Non-Combustible
A2 Limited Combustibility
B Combustible materials – Very Limited contribution to fire
C Combustible materials – Limited contribution to fire
D Combustible materials – Medium contribution to fire
E Combustible materials – High contribution to fire
F Combustible materials – Easily flammable
At Muraspec Wallcoverings, we have achieved the Class B fire rating, the highest level of performance possible for a decorative wallcovering, under the Euroclass system.
All wallcoverings that we manufacture are either B-s1 or B-s2.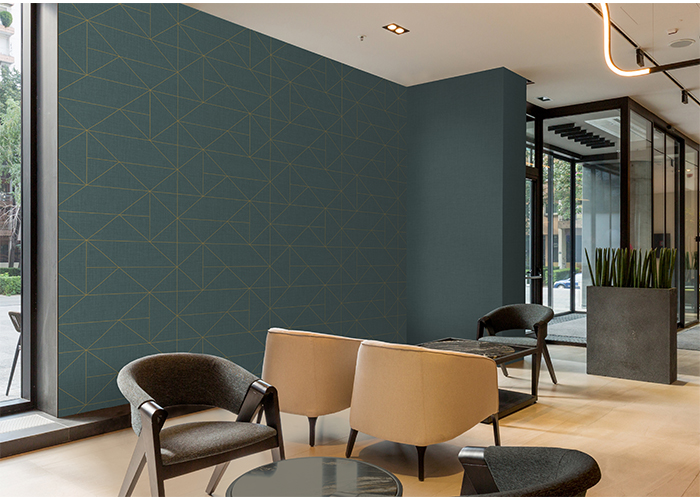 What should designers consider in relation to selecting wallcoverings for commercial applications?
Depending on the application, designers will specify products that are best suited to a space. For example, wide-width scrubbable vinyl wallcoverings work best in high-traffic areas and are often the favoured solution since they are scuff resistant and require no upkeep after installation.
In a space that has direct sunlight, a high lightfastness VOC rating would be an important consideration.
Designers working on Healthcare projects or care homes for the aged would look at products with built-in antimicrobial protection as an additional safeguarding measure.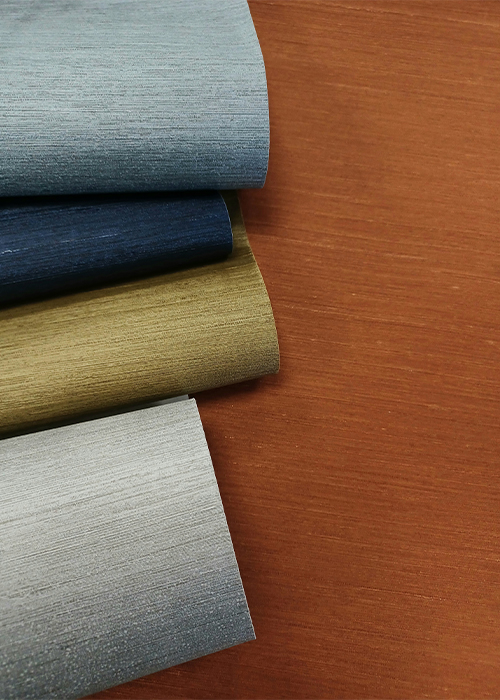 Are there differences between UK, EU or USA requirements?
In the UK and EU, manufacturers have their products rigorously tested to meet the relevant building regulations so that they can sell to other markets. The US has its own classification system for wallcoverings.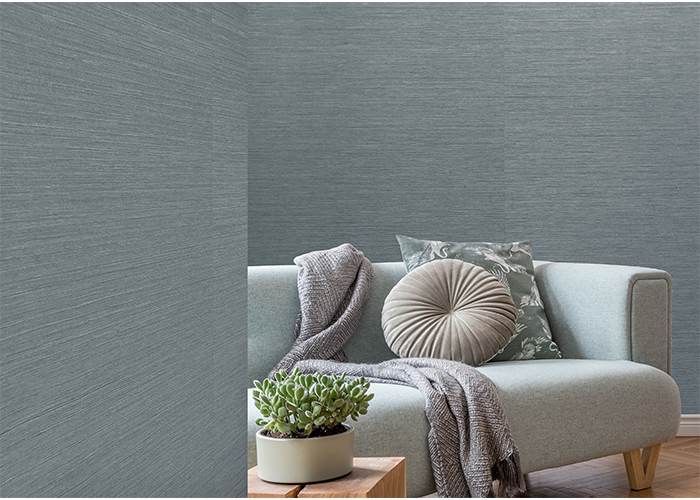 What would be important to consider when specifying in the marine sector?
The International Maritime Organisation (IMO) also has very strict fire regulations. All wallcoverings specified in marine projects must be IMO certified. There are no variables.
An essential consideration would be choosing only the highest quality and reliable products without compromise. Should a product be faulty, it would be extremely difficult to resolve and could be costly if the project were on the sea.
Muraspec Wallcoverings has been a trusted global partner and supplier of IMO-certified wallcoverings and door finishes within the cruise industry for over 40 years.