In the next of our series looking at regulations and requirements across each discipline we look at what a designer needs to know when specifying Upholstery Fabrics with the assistance of Rollie Attard, Chief Executive Officer at Panaz.
What should a designer know about the difference between domestic and contract specifications?
Upholstery Fabrics specified for contract applications, such as hotels, restaurants, theatres and bars, are subject to heavier and more frequent use than domestic applications and are exposed to significant flammability risk. The fabric therefore requires more rigorous Flame Retardant testing than domestic upholstery, which is required to undergo BS5852 part 1: 1979 cigarette and match test.
The level of FR testing required for contract applications changes depending on the end use and environment, with different tests for curtains (BS6867 Type B & C), bedding (BS7175 for Bedcovers and upholstery. upholstered fabric in a contract environment should be tested to Performance Standard BS7176: 2007 & A1: 2011, which includes three hazard levels - generally the prevailing is Medium Hazard or Crib 5.
Whilst some designers may choose a retail fabric and have a FR treatment added, this may alter the texture and appearance and is not guaranteed to make it FR depending on the type of yarns involved - acrylic, viscose and other yarns are difficult to make FR in high percentages. Retail fabrics are also not designed with contract specifications in mind so often lack the durability required for a commercial environment. Designers should therefore ideally choose fabrics that have been designed for contract purpose and conform to the specified standards for their end use or they run the risk of having to make last minute re-selections later down the line.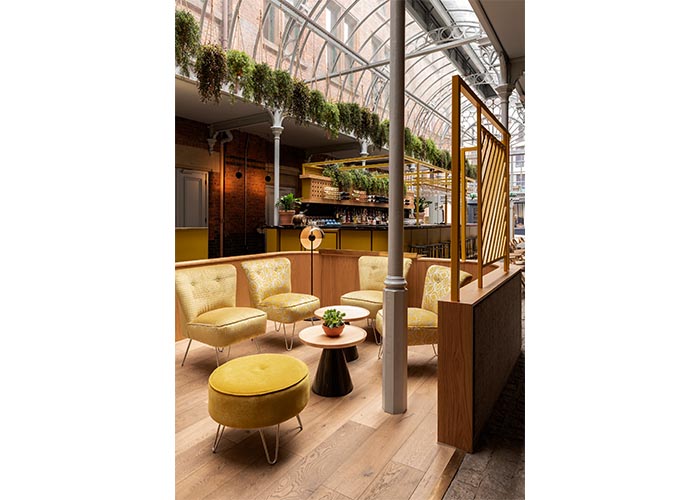 What should the designer consider in relation to durability, fit for purpose?
Whilst fire retardancy is a leading consideration, designers should also ensure the fabric has undergone significant durability and performance testing.
This includes abrasion resistance, which evidences the fabric's resilience against everyday wear and tear and is essential for high traffic contract environments. The Martindale Rubs abrasion resistance results are standards in the UK and EU, with Wyzenbeek Double Rubs standard in the USA. There is no correlation between the two so they must make sure to check the relevant test for their project location.
Stain resistance is another area that should be considered for contract upholstery fabrics, as well as for curtains and soft furnishing textiles, to ensure the original look and feel is maintained. For certain environments, such as healthcare and senior living, it could also be beneficial for the fabric has an impervious waterproof layer, which is capable of resisting +1m of liquid.
Infection control for hospitality environments has also grown in importance over the last two years, with anti-microbial coatings vital for ensuring bacteria and viruses are kept at bay as well as the added benefit of keeping fabrics fresh. Look for an antimicrobial solution that instantly kills, as this is critical for high traffic areas.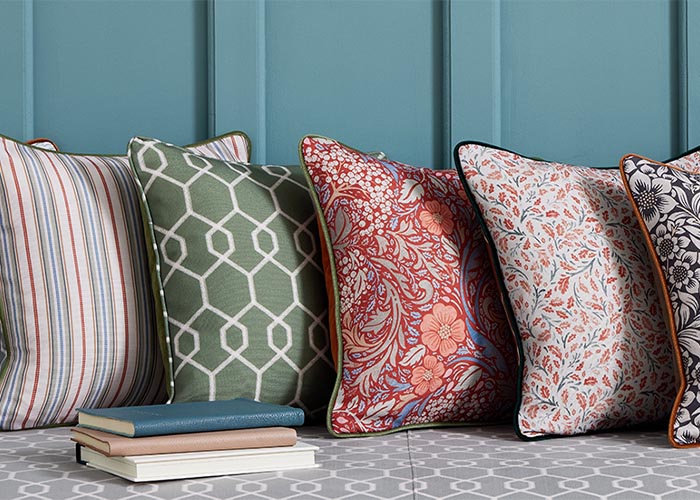 Are there differences between UK, EU or USA requirements?
Every country has its own requirements for the testing and certification of fire retardancy for upholstery fabrics. For example, in the UK, upholstery fabrics should conform to EN 2021, whilst in France the standard is M1/2, B1 in Germany and Classe Uno in Italy. For cruise applications, the fabric should conform to IMO and MED.
USA regulations include CAL TB and NFPA, but regulations can differ between states and fabric type, so it is vital that designers work in partnership with upholstery fabric providers from the initial design stages to ensure the most appropriate fabric is chosen to meet the necessary requirements and ensure a successful specification.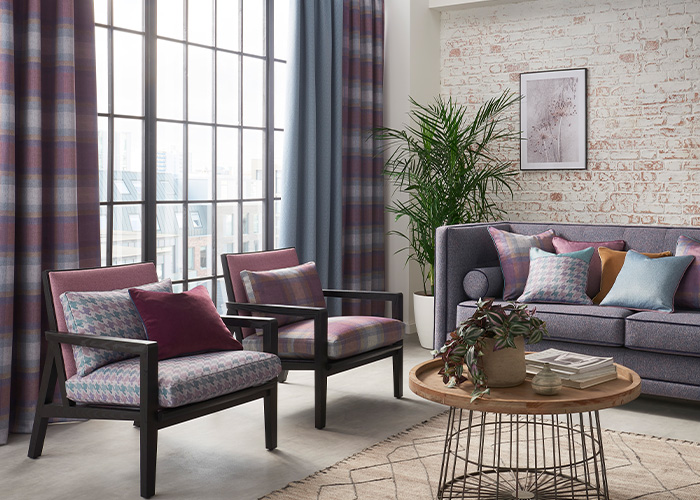 When communicating with a supplier what should designers be asking?
First and foremost, if the fabric is full contract quality for flame retardancy and abrasion, designers should first request all necessary testing evidence and certifications, with FR certificates essential for demonstrating compliance and due diligence, most suppliers also put testing specifications on their websites so you can do any initial checks. Be wary if fabrics claim to be made suitable for contract as you'll likely be getting a domestic quality fabric with a treatment.
Where relevant designers should also ask for information regarding the technical quality of the upholstery fabric, including additional factors such as breathability, stain resistance, antimicrobial and waterproof abilities, to ensure the fabric will deliver the highest possible standards of durability and performance.
By working in partnership with a fabric manufacturer and their technical team from the very beginning of a project, designers can achieve a collaborative approach to specification. This will ensure the most appropriate and compliant upholstery fabric is chosen to meet the specific requirements of the installation, whilst also demonstrating Duty of Care throughout every stage of the process.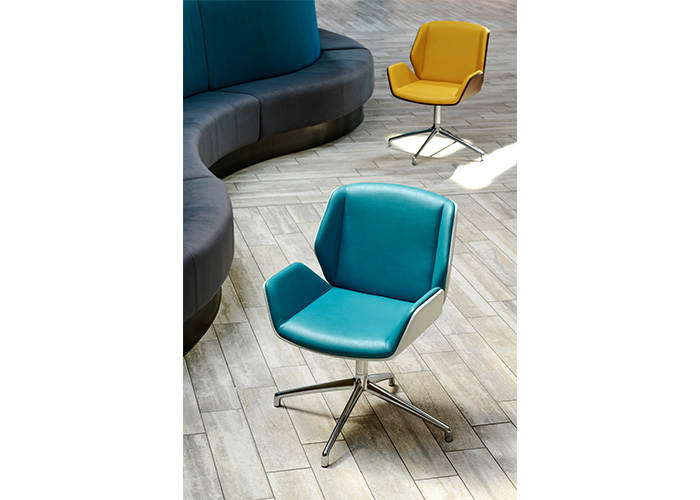 Which requirements are best practice, and which are a legal requirement?
Within the UK, FR legal requirements for upholstery fabrics are only currently required in the domestic market and if the contract application is a care home. Other contract environments, such as hospitality, do not legally require FR upholstery fabrics, however, for commercial property fire safety liability lies with owners so you'll find all companies operating properties in a commercial realm require contract FR as part of their brand standards.
Soto achieve best practice and ensure the installation is not only fit for purpose, but fit for the future, designers should proactively choose contract upholstery fabrics that have undergone FR testing to the necessary standard.
To achieve this, designers should specify intentionally designed FR upholstery fabrics that do not require additional chemical treatments and offer enduring fire resistance, combined with long-lasting functionality, to meet the high usage nature of contract environments.
For further information on Panaz's extensive range of fabrics and ReMake capabilities, visit http://www.panaz.com/en or call +44 (0)1282 696969.