In the next of our series looking at regulations and requirements across each discipline we look at what a designer needs to know when specifying bedding with the assistance of the Fine Bedding Company.
What should a designer know about the difference between domestic and contract specifications?
The UK Hospitality standard is a 10.5 TOG duvet, compared to the domestic range which is usually 4.5 -15 TOG. This is because Hotels and B&B's more often than not regulate the room temperatures, so don't require multiple options. The Fine Bedding Company's Smartfil® range Is 434g lighter than a standard hollowfibre duvet - 25% less than the industry benchmark.
This makes our products lighter for handling which helps housekeeping as well as the duvet draping beautifully which in turn adds to the setting of the dressed bed. Hospitality generally work with a more bespoke product offering, ie zip and link. This allows the housekeepers to change from a double to a twin quickly and reduces both storage requirements and purchasing of additional products. The range of pillows is usually more extensive, covering a wide range from soft to firm, as well as many variations of bespoke specifications which are dependent on brand standards.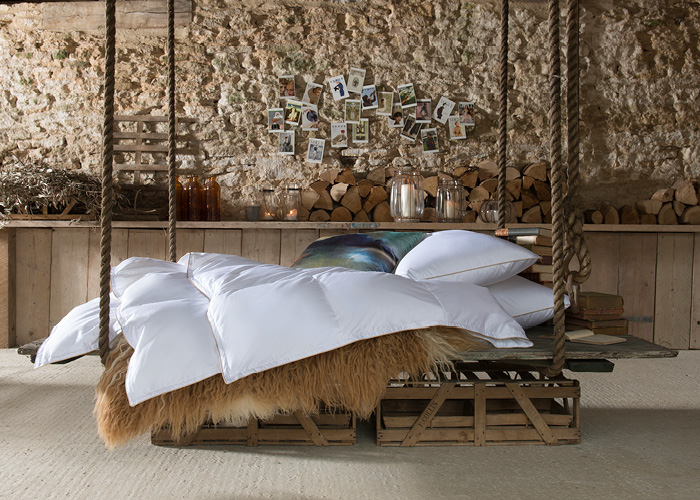 What should the designer consider in relation to durability, fit for purpose?
The beauty of our products is that they last 3-5 years on average, with a Guarantee of a minimum of 3 years. This enables the hotels to reduce their costs as they won't need to replace as often. We test wash our products over 20 washes to ensure the product retains its shape/durability and longevity.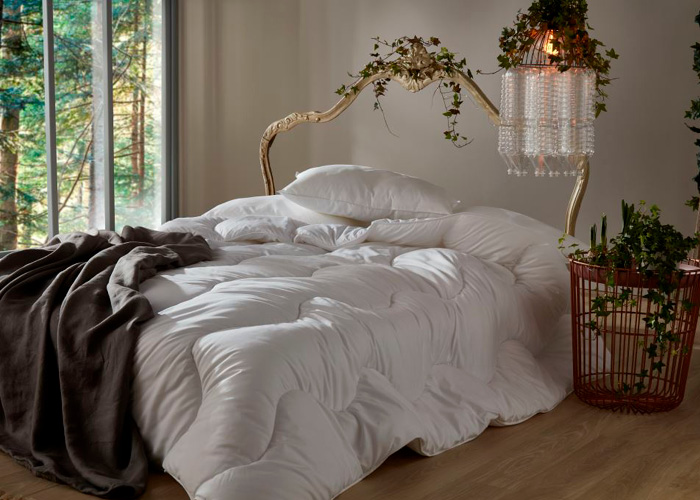 Are there differences between UK, EU or USA requirements?
There can be size variations and alternative naming conventions, such as comforters and cushions for duvets and pillows. Fire Regulations can vary country to country.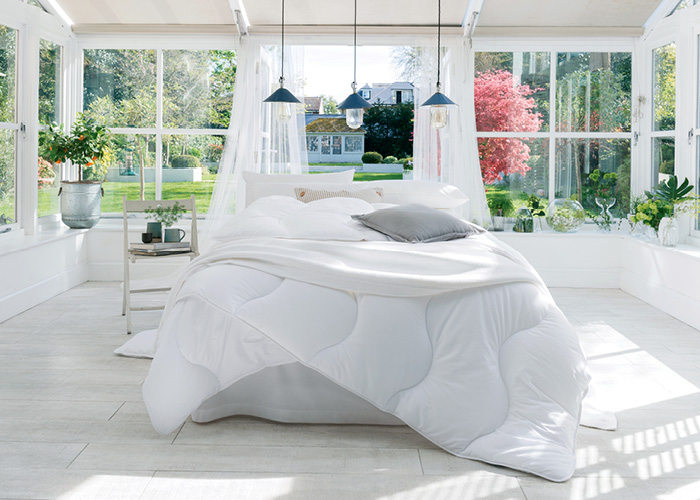 When communicating with a supplier what should designers be asking?
Where to start! Sustainability credentials, ethical practices, accreditations, case studies/testimonials on quality and longevity. Thread Counts, firmness, cost, fillings, quality, loft, temperature regulating/breathability, service levels… the list goes on.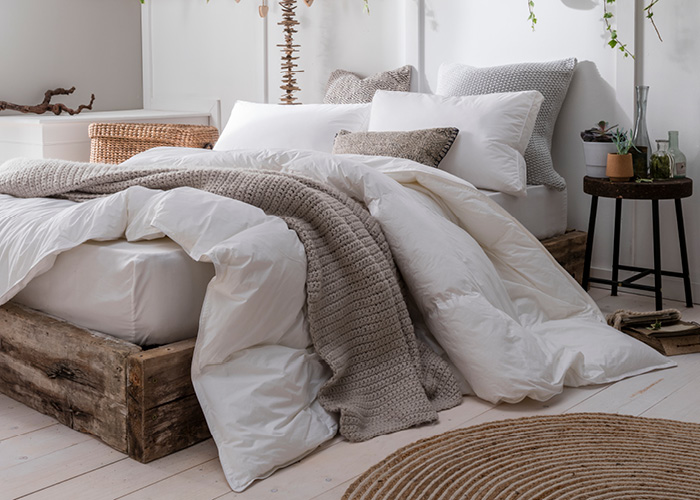 Does sustainably matter?
Absolutely, sustainability is at the core of everything we do. From our ECO factory in Haljala to our parent company Trendsetter recently achieving Certified B Corporation® status, sustainability is a thread that runs through the fabric of our entire ethos. There is no Planet B, we're doing everything we can to protect future generations to come. We only use suppliers of the highest industry standards, we hold everyone in the supply chain to account. We are leading the category on sustainability, we hope that others will follow.