Ian Carr says - We are very proud to celebrate the 40th anniversary of Jeffrey Carr Ltd this month. What an achievement!!!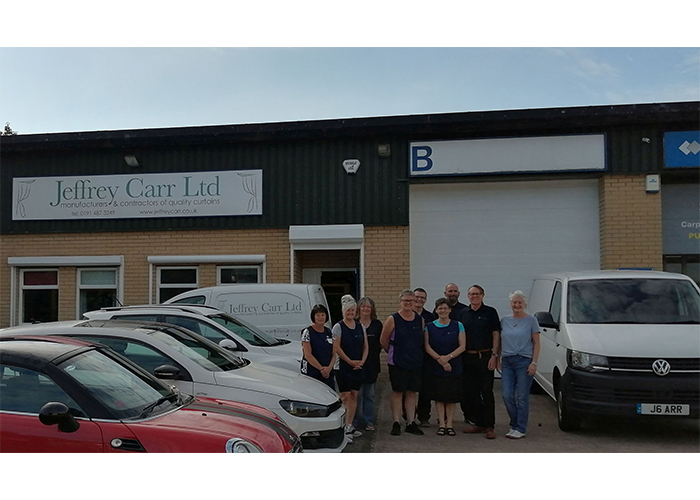 On behalf of our team, I would like to thank customers and suppliers old and new; it is our privilege to work with you.
Our business is based on family heritage stretching back to the 1930s. George Worthy, my grandfather, started a successful drapery business by selling door to door from a suitcase. George's daughter and son-in-law, my mother and father Doreen and John Carr, took over the running of the Worthy shops and market stalls in 1969. In 1982 they purchased a wholesale curtain business from a gentleman called Tom Jeffrey and a new company, Jeffrey Carr Ltd, was established in September that same year.
I became director of Jeffrey Carr Ltd in 1982 and since then the business has been transformed to offer bespoke curtains and soft furnishings. My wife Ingrid joined the company in 2000 when my father retired. Our team of 10 people has a total of 232 years with us. With this level of combined experience and skill we pride ourselves on providing first-class service, from conception to completion.
Over the last 12 months we have successfully completed projects for 5* hotels, wedding venues, and retirement and care villages both locally and nationally.
We relish a challenge, and are happy to find solutions for unusual window shapes, advise on technical aspects and the suitability of different fabrics to help all of our customers achieve their vision.
We are excited about what the future holds for Jeffrey Carr Ltd, and look forward to continuing to work closely with our customers and suppliers in the years to come.