As a heritage brand, restoration projects are an important and fascinating part of Lincrusta's work.
Along with Michael Wilson, one of our highly skilled recommended restorers we were proud to be involved in the restoration project of Antarctic explorer Ernest Shackleton's cabin from his ship 'Quest'.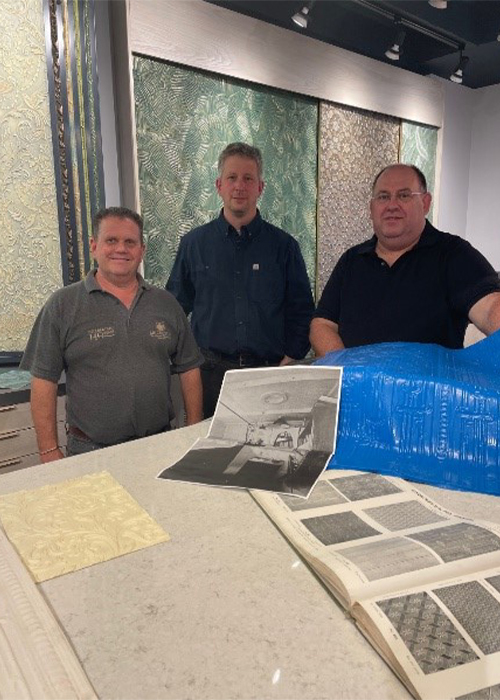 Sven Habermann from Letterfrack Conservation visiting the Lincrusta showroom at Design Centre Chelsea Harbour
Airing on BBC4 on Wednesday 4th Jan at 9pm, is the wonderful documentary 'Schackleton's Cabin', which tells the story of how the cabin from his last voyage, in fact the room in which he died, was brought back to Ireland from Norway, where it had been used as a family shed, and was lovingly restored by historical conservator Sven Habermann, to its original glory. Watch to discover how after all of the amazing sights he saw, maybe the last thing that he cast his eyes upon was the Lincrusta wallcovering that adorned his cabin's ceiling.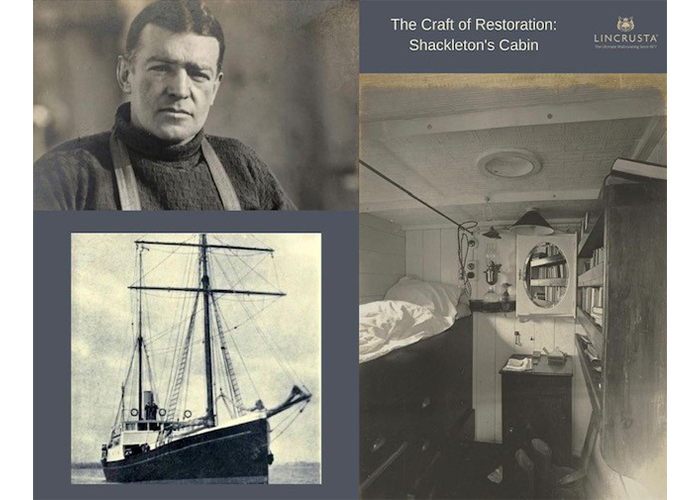 Lincrusta on the original ceiling of the Quest
Ernest Shackleton is renowned for his courage, his commitment to the welfare of his team, and his immense contribution to exploration and geographical discovery. Indeed, laying foundations for ongoing exploratory work today in the race against climate change. Check out @antarcticquest21
Wise words from the man himself offer us inspiration for the new year:
'Optimism is true moral courage'