Commercial Interiors UK Members showcased their latest products and designs, impressing Irish designers and specifiers with some of the finest commercial interior brands.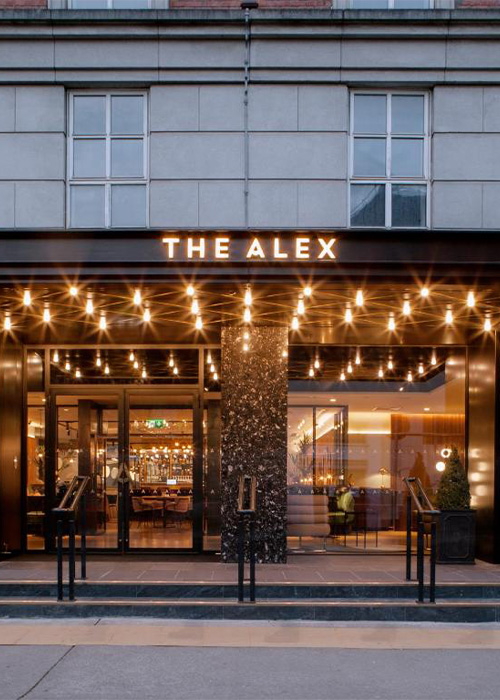 The fifth edition of the Dublin OPEN pop up exhibition, held in association with the Interiors Association of Ireland, took place in the superb setting of the Oriel Room at the prestigious Alex Hotel in central Dublin on Wednesday 23rd November 2022. The event was a resounding success, happily confirming that the Irish market for commercial furnishings was buoyant once again following the slowdown during the pandemic.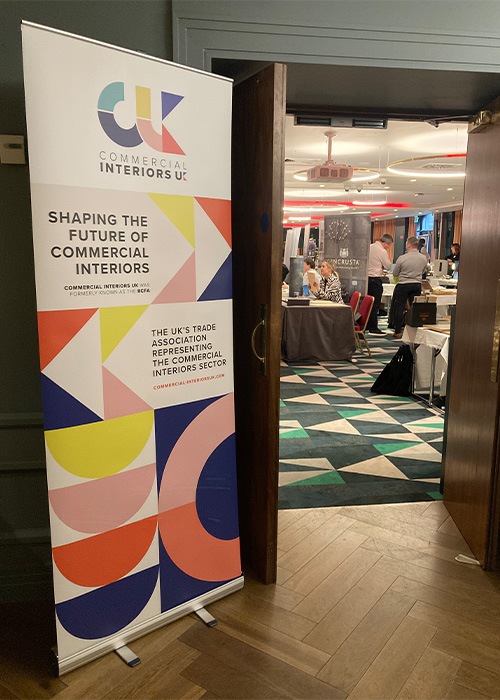 Thirty member companies participated, representing some of the most innovative players in the UK and Irish commercial interiors sector. The 31 companies participating were Abraham Moon & Sons, Amtico, Astro Lighting, Bancroft Soft Furnishings, Burgess Furniture, Camira, Chieftain Fabrics, Crofts & Assinder, Edmund Bell, Ege Carpets, Egger UK, Franklite, Grohe, Havwoods Ireland, Knightsbridge Furniture, Kobe Fabrics, Lincrusta, Malone Fabrics, Panaz, Roman, ROMO, Sanderson Design Group, Sekers Fabrics, Skopos Fabrics, Spires Art, Sunbury Design, Surfaceform, Trevira GmbH, Ulster Carpets, Warwick Fabrics and Waterbury.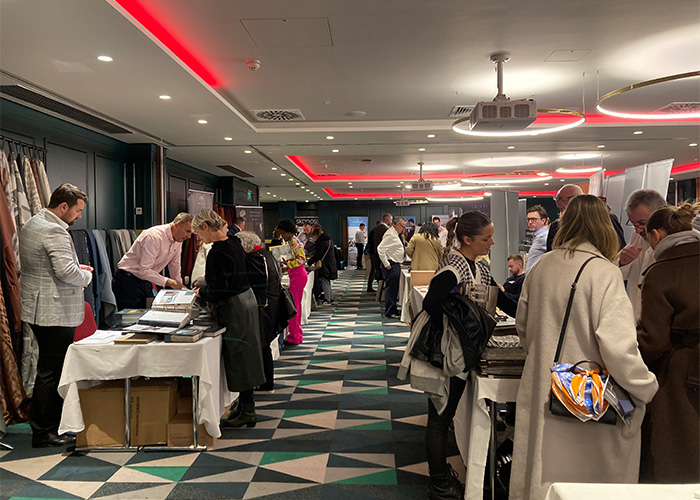 After a well organised morning set up, the show opened at 12 noon and there was an immediate buzz in the room as the visitors started to arrive. The room was laid out to provide ease of access for clients to walk around comfortably and take their time speaking to exhibitors at the show.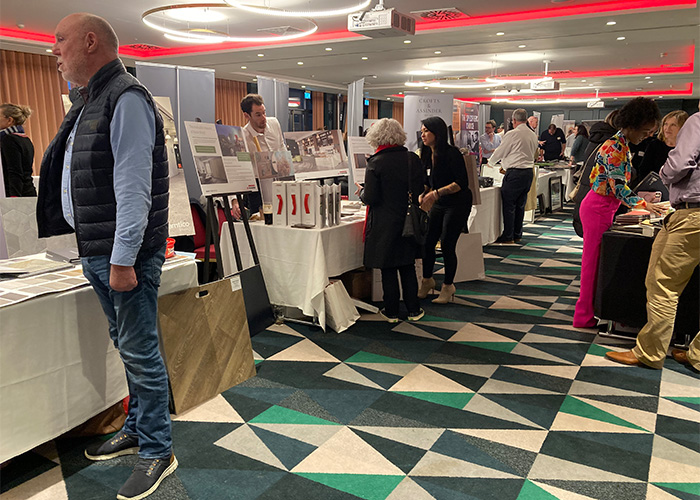 The steady flow of visitors received a warm welcome from the attending companies and they were also treated to excellent Irish hospitality consisting of a buffet lunch, afternoon tea and cakes.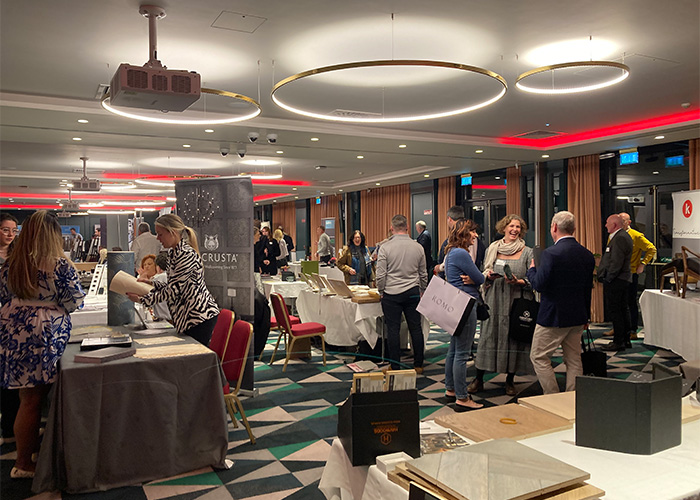 The drinks and canape reception began at 4.45pm which brought in more visitors as they finished work and who came by for a drink and a walk around the show. There was lively interaction around the room and the welcoming atmosphere gave the guests a chance to network with other visitors and exhibitors for the remainder of the evening.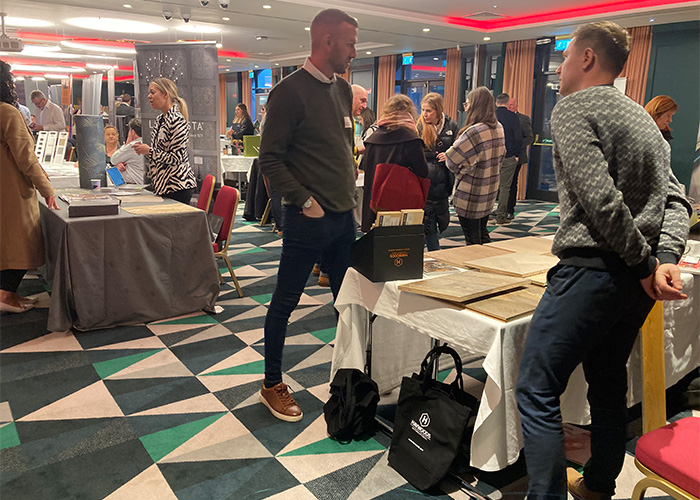 It was notable that some visitors had travelled long distances to attend this – one of the only commercial furnishings events to take place in the Island of Ireland– some visitors travelling from as far afield as Belfast, Sligo and County Mayo and we look forward to welcoming everyone again at our next Dublin OPEN which is scheduled to take place in late Autumn of 2023 – on a date to be released shortly.
Please keep in touch with Sue Graves sue@commercial-interiorsuk.com for further information and updates on our series of European OPENs in 2023.
For other pictures of the event please see below: