All has gone extremely well with our Commercial Interiors UK Mission with delegates today attending a 4 hour intensive market briefing session commencing with a British Business Group Economic Outlook and real estate update provided by Barclays International and Savills Middle East, followed by an in-depth briefing from Robert Bricker, Director DBT UAE and Sophia Boukersi, International Market Adviser,Export Service, DBT MEap.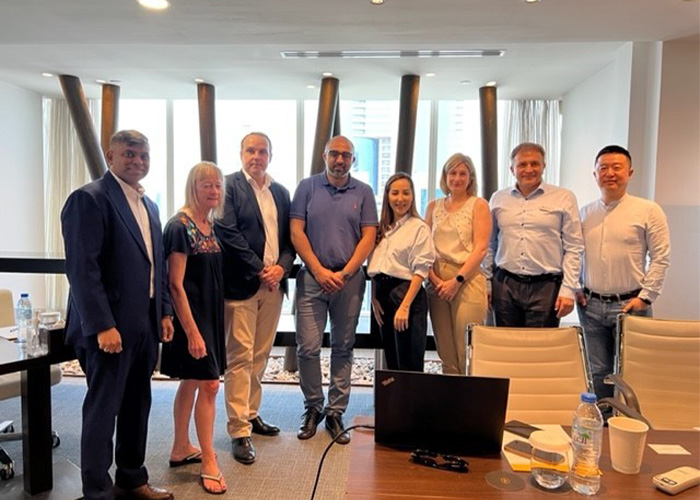 Delegates included Commercial Interiors UK members Baiju Jamaludin - Burgess Furniture and Kathy Walsh - Bathroom Brands with other delegates including Liang Gao - Ricoman Lighting, Maaz Rahman - Dynamokings and Csaba Kiraly - Kleen-tex UK.
Delegates commented that the information in these four hours had provided invaluable insights as to how to improve and conduct business in this high growth market.