The biggest event of the year for the commercial furnishing and interiors industry was made even more special by a preview of the BCFA's new brand, Commercial Interiors UK.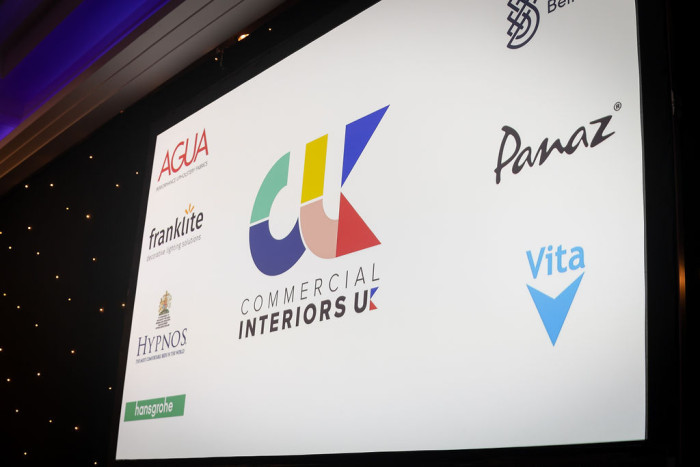 We would firstly like to thank our event sponsors for this year, Agua, Edmund Bell, Franklite, Hansgrohe Hypnos and Vita, whose support made this day possible.
This year's Annual Luncheon saw an enthusiastic return to the Royal Lancaster Hotel. Guests were gleaming underneath the dazzling light on a rainy Thursday afternoon, chatting amongst old friends and colleagues from across the industry. Our favourite band, Bemsha Swing, welcomed everyone with their smooth sound, setting a grand tone for the afternoon. Over 550 people joined us this year and quickly filled the drinks reception, encountering pops of colour and intriguing new branding along the way.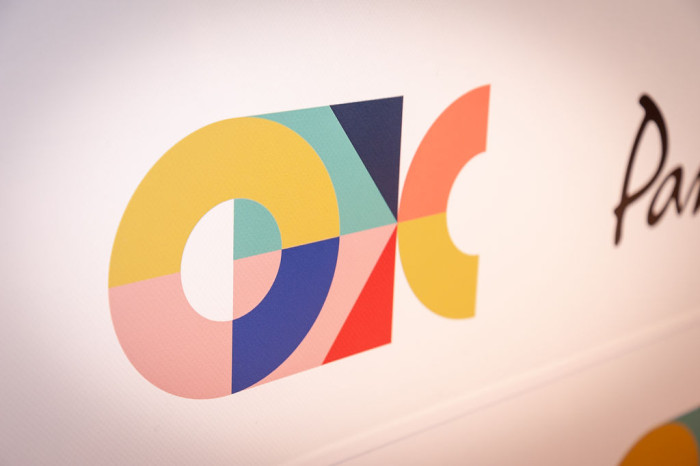 After many catch ups, laughs and smiles, guests were welcomed into the Nine Kings suite, with flickering candlelight from the tables and a sparkling stage backdrop. Once seated, BCFA Chairwoman, Carolyn Mitchell, took to the stage to make a very exciting announcement. After 50 successful years of the BCFA, it was felt that to carry the legacy of the brand and its members into the next generation, a rebrand was due. Thus, Commercial Interiors UK was announced as the new brand of the BCFA and a short film was shown to introduce the new branding and logo. Everyone agreed that the rebrand had come at just the right time and are excited to take the next steps together.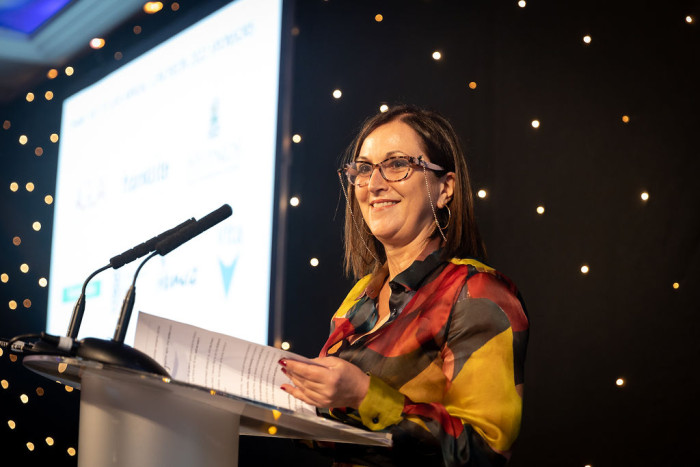 The service began and saw a flurry of waiters with plates of food pour into the hall. To start, a classic smoked salmon carpaccio or braised shallot tart tatin teased our appetite. The main was a sorrel crusted canon of lamb with pommes dauphinoise, or a hearty forest mushroom fregola risotto was just the right choice to afternoon lunch, followed by a delicious desert of morello cherry meringue and chocolate tart, offering a gorgeous range of textures.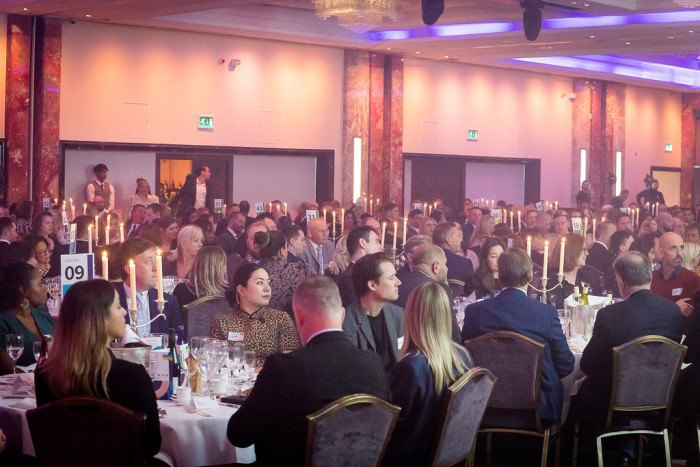 This year's Panaz BCFA Lifetime Achievement Award was presented to the wonderful Kit Kemp MBE, Founder and Creative Director of Firmdale Hotels and the Kit Kemp Design Studio, who has forged an internationally acclaimed reputation as a textiles, fragrance and homeware designer, author and highly-respected champion of British art, crafts and sculpture. Kit's acceptance speech was both inspiring and moving and stands as a testament to the success of women within the industry. As such a solid figure in the commercial interior's community it was an honour to welcome Kit to the Annual Luncheon this year for the Lifetime Achievement Award.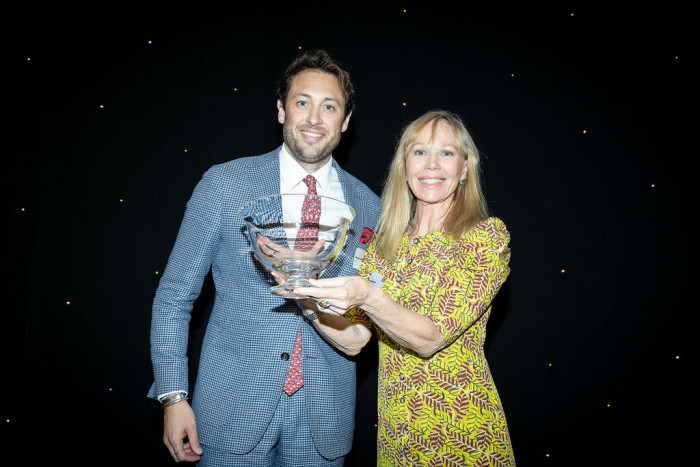 Entertainment for the afternoon was much anticipated, and guests were thrilled to see comedian and Strictly Come Dancing star, Jayde Adams, take to the stage. A well-received set of humour was just what we all needed, and perfectly suited the atmosphere of the day. Before leaving us, Jayde told the audience a story of her experience on a Mega Bus, having been sat by a group of rowdy 'lads' playing loud music, to which Jayde decided to challenge with her own. Jayde then broke out into opera to 'Nessun Dorma', met with shocked faces of guests who weren't sure of what to expect. A stunning voice and incredible performance, combined with unmatchable comedy, spurred the guests into a standing ovation for a truly triumphant act.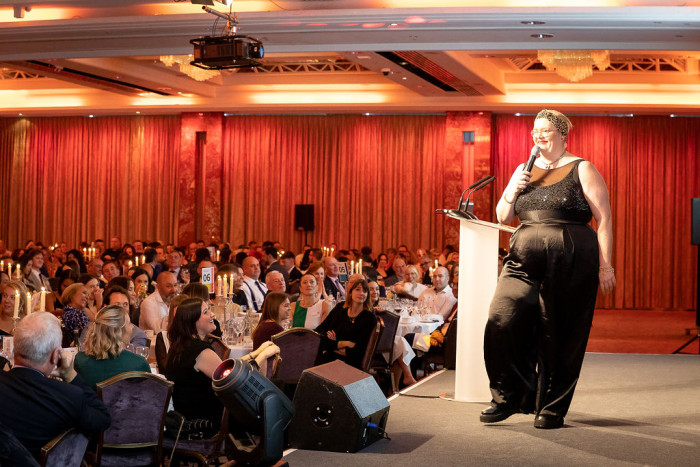 Afternoon turned to evening for our guests as they moved to the bars to meet old friends and make new ones. The network buzz was louder than ever this year, it was clear that everyone was thrilled to be back again. Commercial Interior UK's branding had been very well received by members and their guests. The last Annual Luncheon as The BCFA was one to remember and marks a pivotal moment in the legacy of both the industry body and its members, we look forward to continuing shaping commercial interiors together.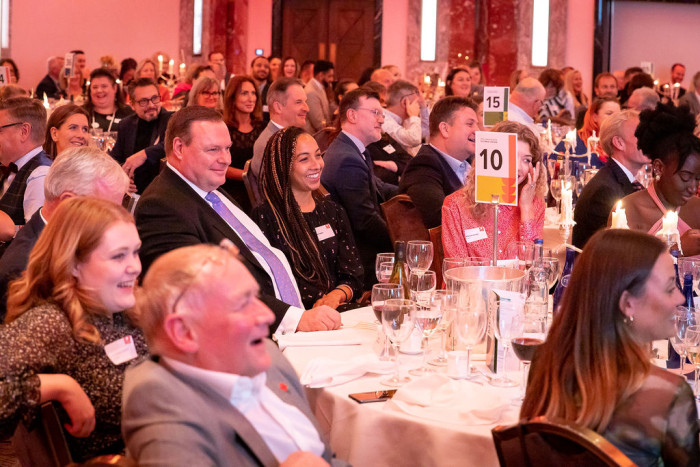 Thank you so much to everyone who joined us this year, we hope to see you again very soon!
See below for some images from the event, or follow our Facebook page for more.